The best shave club…
It should be your ticket to smoother, cheaper and more comfortable shaves. But which razor subscriptions fulfil this rare ideal?
Our best shave club top picks:
The whole premise of a monthly shave club is that you have a superior razor delivered to your door, perhaps with a few additional accessories. Many of the best shave clubs have their own proprietary razors designed for optimal performance for their target market, although some simply rebrand cheap razors as their own.
The whole point of a razor subscription is value. A shave club can invest in designing the right razor for their market and then grow a list of customers with a recurring subscription that means they can tell exactly the quantity of products they need. They market directly to the consumer and so can pass on the savings from not going through traditional retail premises.
From a business perspective this is massive. They need only manufacture the quantity of products required and only pay for the warehouse storage they require.
They combine this with an almost tribal branding – nothing new in the world of razors but it seems even more significant with shave clubs.
Compare this with running a shaving shop with lots of different brands that can easily be bought elsewhere and seasonal peaks and troughs of demand and you can see the appeal.
Having said that, while some razor subscriptions like Dollar Shave Club have seen a rise that's nothing short of meteoric, this industry is not without its failures. The Angel Shave Club closed its doors after it failed to raise new investment in late 2019 – something that makes it sound more like a tech startup.
Similarly The Wet Shaving Club – a monthly razor subscription service for safety razors – was also a popular brand that ultimately proved not popular enough.
However, this market still has lots of great subscriptions on offer. What's more is that many shaving brands may not offer a "razor subscription" per se as their main product but will let you set up a recurring order on many items.
Best Shave Club For Men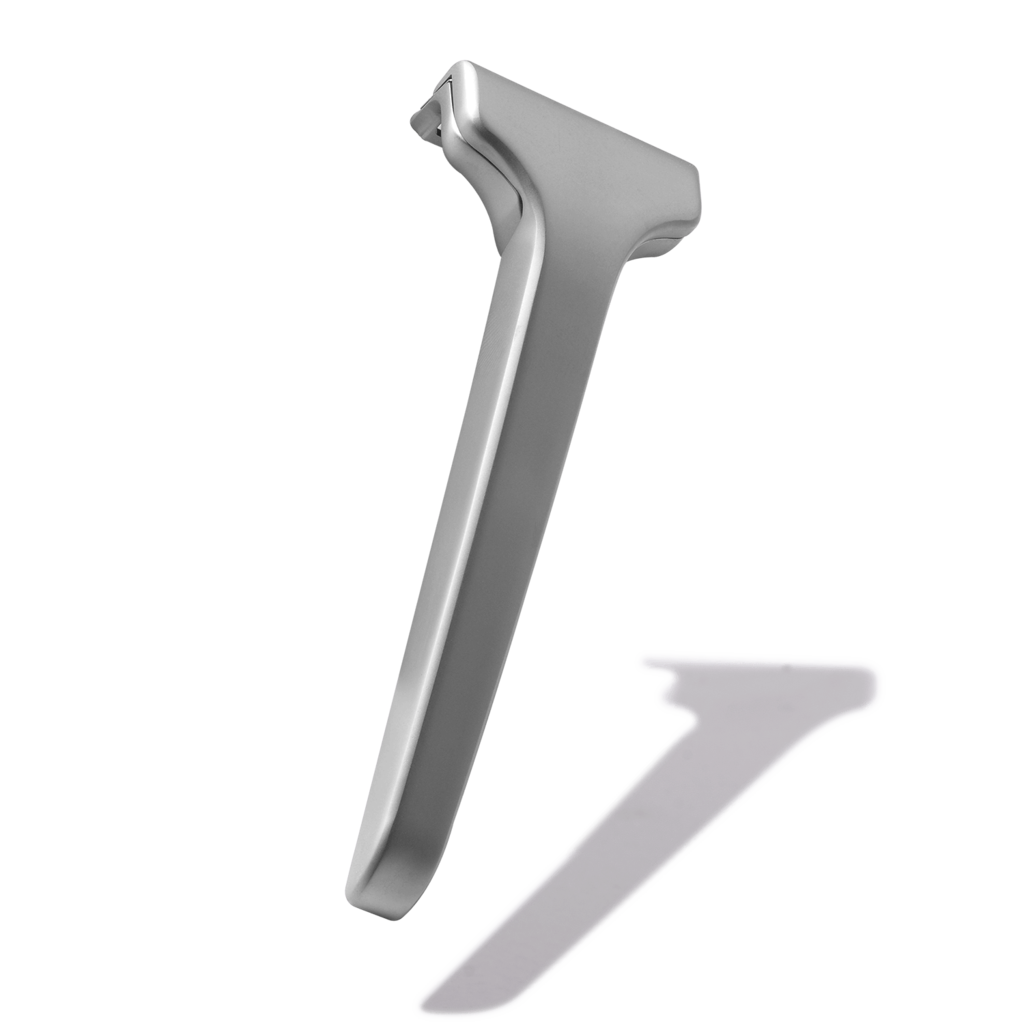 Now you probably expected as to jump right in with a juggernaut like Dollar Shave Club or Harry's Razors as the best shave club for men. However, both these iconic brands use standard cartridge razors as their core product. While these razors are certainly popular and the most common style of razor, they leave a lot to be desired.
Irritation is one of the biggest concerns. Cartridge razors use a system of tugging the hair out with the first blade and the following blade then cuts the outstretched hair so it then snaps back below the skin. While this may seem like a smoother shave it has a very high chance of irritation like razor bumps as the hair can then grow abnormally.
Then there's the environmental cost of millions of disposable razors thrown away every year. 163 million consumers in the U.S. used disposable razors in 2018. Of the 260 million tons of plastic that the world produces each year, around 10% ends up in the ocean.
Supply is a Kickstarter-backed innovation that offers a precision-engineered razor that lets you inject single-edge razor blades into the metal handle. After a few shaves you keep the handle and just keep replacing the blades.
This functions much like a traditional safety razor but features lots of modern innovation, most noticeably the smooth modern grip that's made from a method normally used for medical and aerospace engineering.
While the Supply razor is available on its own – as are the non-proprietary blades it uses that can be found from other brands – Supply offers a Pro membership that gives you a discount on the razor and free blades for life.
Pros
A superior shaving experience
Solid metal construction
Lifetime free blades
Cons
This is a different shaving experience that can take some getting used to
Dollar Shave Club began in 2011 as the first razor subscription when Mark Levine and Michael Dubin met at a party and shared their frustration at the cost of razor blades. You've probably seen variations of this story in their TV adverts.
The Dollar Shave Club model revolved around three plans: "The Humble Twin" (two blades per razor, five razors per month, $4 per month), "The 4X" (four blades, four razors, $7) and "The Executive" (six blades, four razors, $10).
They began with a simple Youtube video that went viral and drove 12,000 orders in just 48 hours.
The startup received lots of attention from venture capitalists and was ultimately sold to Unilever in 2016 for $1 billion.
As for this Dollar Shave Club review, in terms of pricing and customer service Dollar Shave Club certainly does all it says on the tin – although it is unclear how many people opt for the $1 shave as opposed to their higher tiers. The $1 shave itself is slightly dubious when the number of razors per month and shipping are included.
However, Dollar Shave Club are still just plastic cartridge razors that don't make for the best shave for the reasons listed above.
What's more, Dollar Shave Club don't actually produce particularly special razors. Dollar Shave Club razors are rebranded Dorco razors from South Korea, which are available cheaper on their own from Amazon. So you might love Dollar Shave Club's no-nonsense anti-marketing approach, but in reality it is still a huge victory for good branding.
That said they have since launched a range of high quality shaving products like moisturizer and shave butter which are very good.
Harry's Razors
What Dollar Shave Club misses in its razors is made up for by Harry's razors, albeit at a slightly higher price.
Harry's razors began in 2013 with much of the same principles as Dollar Shave Club. However, they own a factory in Germany and employ expert designers and engineers to help them produce their own proprietary razors. That means they have been crafting razors based on direct feedback from their customers.
As such they have taken on a more premium approach and you can buy Harry's razors by themselves in some department stores.
However the subscription model still offers great value for money. Harry's razors come in two styles, Truman and Winston. The Truman is offered free to new subscribers, while Winston is the premium option. Regular prices are $15 and $25, respectively. The subscription is based on the frequency of shaving as you can choose from five to seven shaves per week, two to four shaves per week, or just one shave per week.
Not one to tolerate competition for long, it is no suprise that after the success of Dollar Shave Club and Harry's Gillette entered the razor subscription market in 2014.
The concept is quite simple and the cost depends on which model you go for. Subscribing is now incorporated into their standard online shop.
Gillette's research showed 41% of former subscribers complained about getting more blades than needed. Therefore, it decided to revamp (and rename) the service, giving customers "control without having to choose between convenience and flexibility, or between great quality and value."
Subscribers are rewarded for their loyalty with their fourth order free.
Now if you're into cartridge razors then its fair to say that Gillette are the best – hardly surprising given the immense time and money that goes into their research and development to help maintain their dominating market share.
But the cost of those gains is significant and Harry's and Dollar Shave Club provide worthy competition on cost. Nevertheless we maintain that a single blade remains better and so stand by Supply if you're willing to take the plunge beyond cartridge razors.
There's not much about a razor that means it is more suited to one gender. In fact, 20% of Dollar Shave Club's subscribers are women. Meanwhile razors targeted at women tend to be more expensive – a phenomenon called the Pink Tax since all you're really paying for is the pink plastic.
One company that's trying to change that is Billie razors as the first female-first online shaving subscription. The Billie starter kit costs $9 and includes a handle available in a range of bright colours, two razor cartridges and a rather ingenious magnetic holder. You can also schedule refills for once a month, every two months or every three months. The ongoing price is $9 for four cartridges.
Each one arrives in beautiful packaging that has helped drive some of Billie's Instagram success, alongside a pro-body hair ad that hammers home the fact that shaving is a choice and not a necessity.
In terms of performance the rubber grip handle is very well designed given that most women shave in the shower. The blades offer a good match of a close shave and clean glide thanks to being encased in charcoal shave soap within the cartridge. Nevertheless this is still a cartridge razor and so you may benefit from a safety razor for women.